Kate Stanton Inn is a premier Southern California bed and breakfast, providing unpretentious luxury.
Located in the heart of the charming North County beach town of Encinitas, each of our four amenity-filled guest rooms is uniquely decorated, offering a rare combination of Baja-style relaxed living and the gracious charm of New England. At Kate Stanton we don't just hand you a key, we welcome you to our home.
Experience the year round comfort of our country beach house, with remarkable hosts who make their home yours. View rooms ›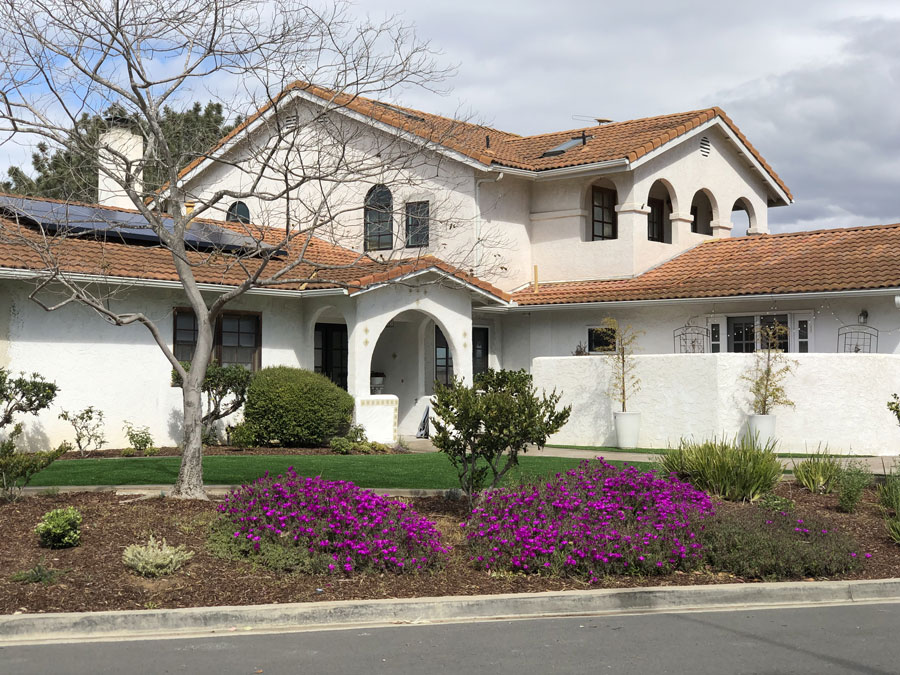 We are located in the heart of the charming North County beach town of Encinitas. Explore ›
---
Testimonials
Thank you so much for all of your kindness and grace. I have always treasured Encinitas & Leucadia. But my visit with you both those past few days has bejeweled this special place I feel not a visitor but belonging, at long last! Until we meet again, and with much love.
– Robin Chandler
Thank you for such a meaningful and special experience in your home. It was so peaceful, restorative, and encouraging. It will definitely stay with me. Thank you for being an example of how I hope to make other people feel. I will tuck this away in case my own flower farm bed and breakfast dreams do come true! Blessings doubles to you for giving so much to others.
– Lea Yerby
Thank you for hosting us with kindness, with you we felt like home. You truly have a gift for taking care of people and we enjoyed your company so very much. We're so glad that we found you and will definitely be back!! Your home is precious and we can't wait to see you soon! Take good care of yourselves. Salvatore & Aupela
– Telupe, AZ (and Italy)
Thank you so much for welcoming me to you lovely inn for my relaxing getaway. I appreciated all of the little touches and your kindness. The breakfasts were to die for and the glass of wine at the end of the day was perfect. Your inn is indeed "a little house of healing" – I feel refreshed and relaxed.
– Susan